WELCOME TO THE HAVRE DE GRACE DECOY MUSEUM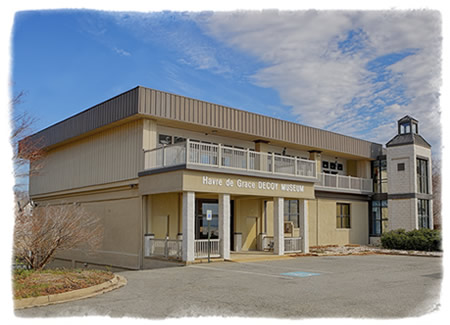 Located on the banks of the historic Susquehanna Flats, the Havre de Grace Decoy Museum houses one of the finest collections of working and decorative Chesapeake Bay decoys ever assembled. The museum was established in 1986 as a private, non-profit institution existing to preserve the historical and cultural legacy of waterfowling and decoy making on the Chesapeake Bay.
Decoys have been a central element of Chesapeake culture for centuries. In the beginning, they were made for one purpose — to lure waterfowl within range of the hunter's shotgun. Decoys were simple, utilitarian representations of ducks and geese rough-hewn from wood. No one considered them art. Today, decoys lure far more people than waterfowl. One is perhaps more likely to find a decoy adorning a collector's mantelpiece than floating in a hunter's rig. Contemporary carvers produce sophisticated works of art with century-old skills that have been passed down from master to apprentice for generations.
We invite you to visit the Decoy Museum to discover the art of decoy making and the waterfowling traditions that truly make Havre de Grace the "Decoy Capital of the World!"
THANKS TO OUR SPONSORS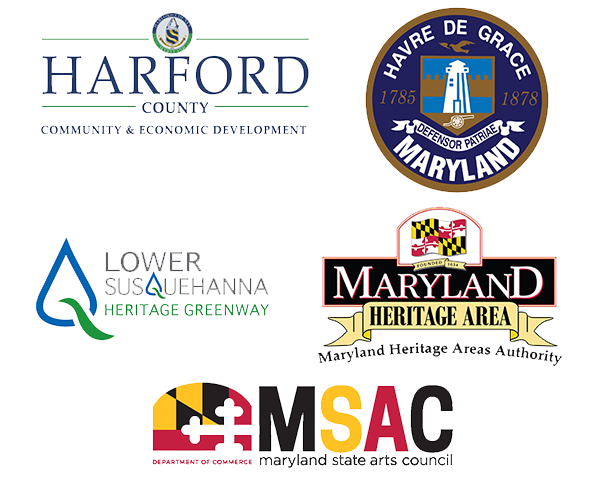 THE HAVRE DE GRACE DECOY CAM